KITA is manufacturing company specializing in spring probes for testing semiconductor devices and PCB with the top market share in the domestic spring probe market.

KITA mainly manufactures and sells Spring Probes for testing semiconductor devices and PCB, which are utilized daily in peoples lifestyles everyday. This tiny little item called "Spring probe" continuosly supports the development and ongoing changes within the semiconductor industry. We also manufacture cleaning brush for IC socket maintenance and machined parts, such as positioning pin and photo pin. Please feel free to contact us about precision machining capabilities and products.
ONE STOP SERVICE

Our integrated in-house system provides high quality and short lead time.
Within our factory, our capabilities include design, engineering, manufacturing and sales.Our experienced professionals from various backgrounds will provide the best solution possible for you.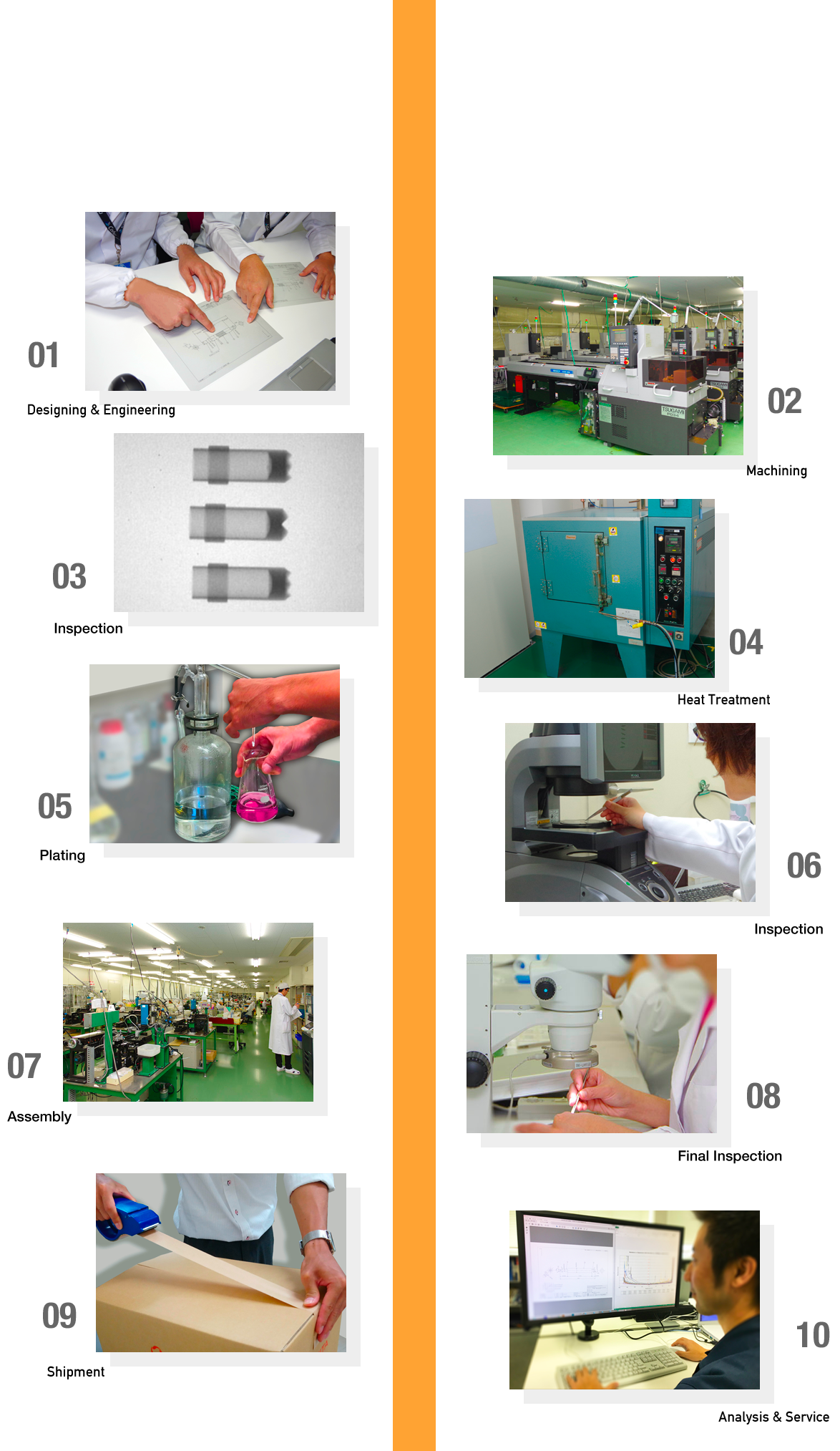 Other Facility
Manufacturing company specialized in Spring Probe

- Precise design and proposal with well-equipped analysis environment-
Design and proposal by experienced engineers, which best suits your needs.

Our experienced and knowledgeable engineers will design the products that best meet your needs. Not only responding to customer's technical inquiry, we also put many efforts on new product developments. We designed about an estimated 1,000 new products yearly. We always have and we always will continue supporting the development of electronic industries worldwide.

Analysis ability, which only a Spring probe manufacturing company could provide

We have various analysis equipment to provide the product with the highest quality support.Since we maintain our own analysis equipment, we have many capabilities to analyze from various angles such as structural, electronical and also material of spring probes, providing highly trusted analysis data services.
Introduction of Analysis equipment
FDR

Network Analyzer

EDX

SEM

HRC

X-Ray

X-ray Fluorescence Spectrometers

Image Dimension Measurement System

Digital Microscope

Microscope

Spring Force Measurement Device

Thermostatic Chamber

Others: Life Tester, Current Rating Tester, Environmental Testing Device
KITA Manufacturing's "Spring probe" supports the development of semiconductor industry.